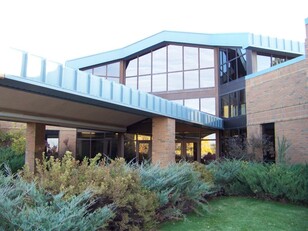 Business Description: MHC Brooks Campus is situated in Brooks, Alberta, a community of about 14,000 people in Southeastern Alberta, 100 km west of Medicine Hat. The campus has almost 300 full and part-time students each semester, enrolled in courses ranging from adult basic education and ESL training to the two-year Practical Nurse Diploma Program.
Available for: online-virtual-remote
COVID-19 Policies: Staff are currently working remotely. For assistance, please email BrooksInfo@mhc.ab.ca. Your inquiry will be directed to the appropriate department.
Updated Business Hours: The Brooks Campus is currently closed to the public.
Email: lrobinson@mhc.ab.ca
Phone Number: 403-362-1677
Address: 200 Horticultural Station Road E, Brooks
Postal Code: T1R 1E5
Google Maps URL: https://goo.gl/maps/VwywEy8Yg1xKPCMU8
Website/Facebook/Instagram URL: www.mhc.ab.ca