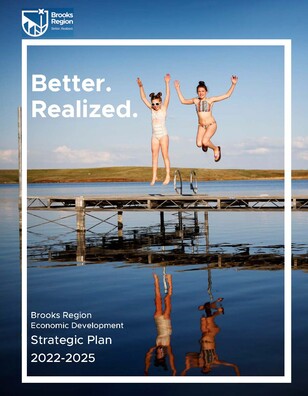 Brooks Newell Region Economic Development Strategic Plan
In the Brooks Newell Region
We believe in working together to move forward - this could not be more apparent than in our regional approach to economic development.
Traditional economic development activities include exploring processes and policies to improve the economic, political, and social well-being of a community and its people. While this work is being done, we in the Brooks Newell Region want to take our approach further. We want to build relationships, share our success, lift each other up, and open our arms to new opportunities.
Essentially, we want to help. We want to help industry, businesses, and people to realize that they can be better in the Brooks Newell Region.
The Plan
The most successful economic development strategies are comprehensive and coherent. Strategic initiatives are intricately linked together while operating in tandem to achieve the goals established by leaders. The Brooks NewellRegion Economic Development Strategic Plan was developed with this structure in mind - celebrate our past successes, build momentum, and move forward together.
Click here to view the Brooks Newell Region Economic Development Strategy.