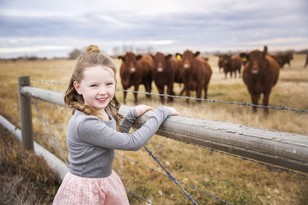 Agriculture
With a young workforce and average farm receipts between $100,000 - $249,000, the region has some of the most profitable farms in Alberta. 
The region has an agricultural economy with 307,000 irrigated farmland acres, 290,000 of cultivated dry land farming and 600,000 acres of native and improved rangeland. This sector is fully supported by a number of research and development facilities and the food processing industry is a significant contributor.
The County of Newell had 668 farms comprising almost 1.45 million acres, worth $4.11 billion dollars in total farm capital in 2016. Gross farm receipts in the County of Newell grew from $287 million in 2011 to over $454 million in 2016.