NewGrow Fall 2023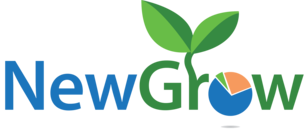 NewGrow is a program aimed at supporting new and existing businesses in the Brooks Newell Region. Businesses make a pitch to a panel of judges and compete for funding.
Grant Details.
The funding is a grant (not a loan, and no matching funds are required) and is intended to break down barriers and stimulate business growth in the Region, hopefully leading towards better business retention and expansion.
The NewGrow program gives community entrepreneurs and innovators the opportunity to start up or expand a business or create a new product, service or invention through a business plan and public pitch competition. All participants who take part in NewGrow will have a chance to receive an award package including up to $10,000 in funding plus valuable business services, promotions and mentorship.
You can propose any type of business, new product/service or business expansion/enhancement, as long as it meets a few simple requirements as listed in the NewGrow Program Parameters. 
Timelines for NewGrow Fall 2023.
Application available online - September 2023
Judges announced: November 2023
Application packages due: November 24th, 2023
Pitch night: December 1st, 2023 
View the printable pamphlet for more information. Complete the application form and submit to ecdev@brooks.ca to be considered for the grant.
Questions?
For more information or if you have any questions, email ecdev@brooks.ca.