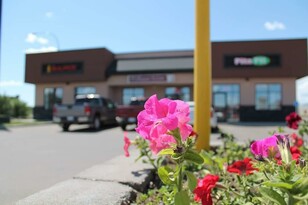 Business Description: Family owned/run optical clinic offering full, comprehensive eye exams, contact lenses, prescription glasses and prescription sunglasses.
Available for: open-with-restrictions
COVID-19 Policies:
- Limit of 3 customers in store at a time.
- Social distance as much as possible.
- Any frames that are touched or tried on need to be left on counters for sanitizing.
- Try to limit time in store to 20 minutes to allow everyone a chance to come in.
- Please stay behind plexiglass when being served.
- Wash your hands or use sanitizer provided.
Updated Business Hours:
Monday - 9:00 AM - 5:00 PM
Tuesday - 9:00 AM - 5:00 PM
Wednesday - 9:00 AM - 5:00 PM
Thursday - 9:00 AM - 5:00 PM
Friday - 9:00 AM - 5:00 PM
Saturday - CLOSED
Sunday - CLOSED
Email: 8thavenueeyecare@telus.net
Phone Number: 403-362-3883
Address: Bay 2, 322 8th Ave W, Brooks
Postal Code: T1R 1B9
Website: https://www.bestprosintown.com/ab/brooks/8th-avenue-eyecare-inc-/
Facebook: https://m.facebook.com/8th-Avenue-Eyecare-562628633799072/
Instagram: https://www.instagram.com/8thaveeyecare/