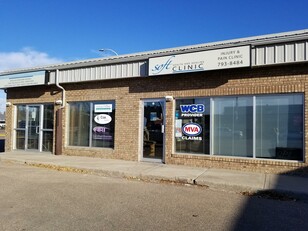 Business Description: Soft Health and Healing Clinic focuses on chiropractic wellness as well as relief of pain, particularly spine pain and its related conditions. We provide comprehensive care for back pain, neck pain, headaches, shoulder pain, arm pain, leg pain, and injuries to the body from a car accident, sports injury or other causes. Injuries from repetitive strain at work or at play are treated primarily with Cox Flexion-Distraction/Decompression and Active Release (ART) and Graston therapies, the gold standards in soft tissue care.
Available for: open-with-restrictions
COVID-19 Policies: In order to meet our commitment to patient safety, we have changed our booking procedures to include pre-screening questions and staggered appointments to help ensure physical distancing is maintained in our clinic. We are asking patients to help us maintain a healthy and safe environment in our clinic by answering pre-screening questions truthfully and following the new procedures in the clinic. • If you have experienced a fever, cough, runny nose or difficulty breathing in the last two weeks we will need to know prior to booking. • You are not required to wear a mask but of course you are welcome to do so. • We ask that you come to your appointment alone, if possible. • You may wait outside the clinic and request a phone call when we are ready to see you, if you prefer. Just let us know! • Upon entering the clinic please wash your hands prior to proceeding to the treatment room. Thank you for your patience and understanding. We look forward to treating you and appreciate your support to help maintain a safe environment in our clinic.
Updated Business Hours: 10:00am to 3:00pm, Mon/Wed/Fri Telehealth coming soon, Tues/Thurs 10:00am to 12:00pm
Email: director@softclinic.ca
Phone Number: 403-793-8484
Address: Box 1570, 212 2nd Avenue West, Brooks
Postal Code: T1R 1C4
Google Maps URL: https://www.google.com/maps/place/Soft+Health+and+Healing+Clinic/@50.5662241,-111.9008406,17z/data=!3m1!4b1!4m5!3m4!1s0x536d63a98d6cc4b1:0x83cbee2ee9a013a1!8m2!3d50.5662207!4d-111.8986519
Website/Facebook/Instagram URL: www.softclinic.ca/@SoftHealthAndHealingClinic/softhealthandhealing