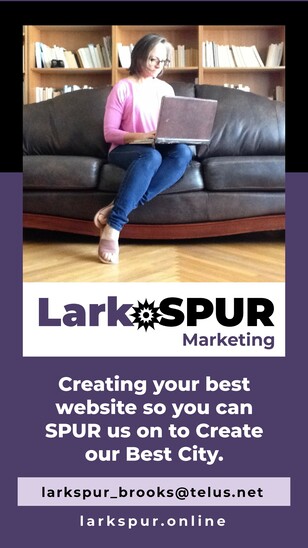 Business Description: Building, updating, maintaining websites that create your best business so we can spur each other on to create our best city. 
Available for: online-virtual-remote
COVID-19 Policies: Business can be all done by email, and phone.
Updated Business Hours: As needed. If you have a deadline - I got your back, it will happen. And sometimes I am going to have family responsibilities that must happen. Between these two points we can build a working relationship that respects both of us and gets all the important stuff done - adding our value to the world through work and family. LET'S DO THIS!
Email: larkspur_brooks@telus.net
Phone Number: 403-363-5329
City: Brooks
Website/Facebook/Instagram URL: https://larkspur.online/