« Back to News
Brooks Region Workforce Development Strategy Underway
Posted on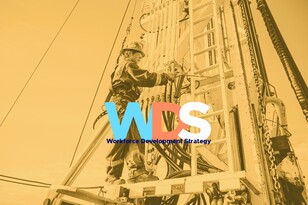 Brooks Region Partnerships
The Brooks Region economic development team is collaborating with Grasslands School Division, Medicine Hat College, Community Futures Entre-Corp and the Brooks & District Chamber of Commerce to create a strategy that will inform and support the Region's industries by identifying emerging occupations, workforce trends and training gaps.
"We're performing this strategy because we want to ensure the Brooks Region has the labour force needed for businesses and organizations to thrive," said Jessica Surgenor, Economic Development Officer for the Brooks Region. "The strategy will provide us with information needed to identify trends, issues and opportunities."
The purpose of the project is to research and develop recommendations to address the emerging labour market trends and barriers, as well as attract and retain skilled labour in the Region, said Surgenor. Data will be collected to better understand what our current labour force looks like, for example, how many skilled trades exist, how many general labourers there are, what our labour needs will be in the future, what training will be needed based on growing industries and advances in technology, and where there are gaps.
Workforce Data Collection
The team contracted Elan Buan with Schollie Research and Consulting to complete the strategy. Buan will be gathering both quantitative and qualitative data as part of her research and a large part of the project will include surveying businesses that are hiring and job seekers.
"Success of the project is highly dependent upon participation," said Surgenor. Buan will be contacting business directly to conduct the interviews and the surveys for both businesses and job seekers can be found by clicking here.  All businesses in the Brooks Region are encouraged to participate.
Job seekers include those looking for a job, already employed and looking for alternative employment and those under or over qualified in their jobs. Baun will be working with local employment agencies to collect information but anyone in the Region that has been seeking employment is encouraged to respond.
For more information on the Brooks Region Workforce Development Strategy, please contact:
Jessica Surgenor
Brooks Region Economic Development Officer
jsurgenor@brooks.ca
403-362-3333