« Back to News
Craft & Medical Grade Cannabis Production Facility Coming to Brooks
Posted on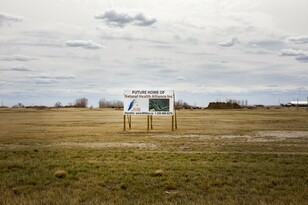 The First Cannabis Facility in the City of Brooks
Natural Health Alliance Inc (NHA) is in the process of building and operating a craft and medical grade cannabis production and processing facility in the City of Brooks. Initial plans include a 34,000 square foot phase one facility that will be expanded over time, as well as state of the art extraction facilities. Initial capital expenditure is projected to be $6 million dollars.
According the Ken Falkner, NHA CEO and Co-Founder, Health Canada has changed the process of approvals on a number of occasions since they've started applying and the most recent change was this past June. NHA was asked to submit its "evidence package" to signify when the facility is complete and ready for inspection.
"This is a significant milestone and signals the start of the funding stage of the project," says Faulkner. "As such, NHA is in talks with a number of source types to accomplish this to include strategic partners and key shareholders."
As plans and designs have passed Health Canada scrutiny, NHA will start construction as soon as the necessary funding is secured.
Job Creation 
The Brooks Region will see approximately 70 permanent jobs and the Natural Health Alliance is committed to using local contractors during construction!
More information on NHA can be found by visiting www.nhainc.ca.