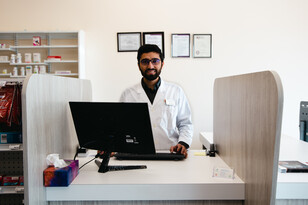 Since opening in November 2021,
AceCare Pharmacy & Home Health
has expanded to offer services such as specialized diabetes education and management, strep throat testing, prescriptions, over-the-counter medications, support braces, mobility aids, independent living aids, and much more. In addition, they sell and rent wheelchairs and walkers to accommodate for all your mobility needs, while covering health and pharmaceutical needs.
Information:
Open 7 days a week; Monday-Friday 9am-8pm, Saturday and Holidays 9am-5pm, and Sunday 9am-3pm.
Located at 312 Cassils Road W, Brooks AB