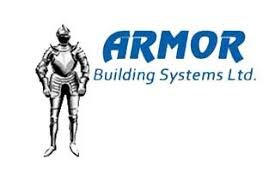 Owners and operators, Kent Chudleigh and Stephen Kearney have called Brooks their home for over 30 years. Steve and Kent are true advocates to community connection, which is essentially the foundation of a Region like ours. They started their venture as employees at
Armor Building Systems Ltd.
back in 1988, (when times were cool, high tops, mullets and acid wash were "must haves")
.
 They are both long-time residents, home owners, family men, board members, volunteers and business owners. Not to mention, they've made some outstanding achievements!
Armor Building Systems Ltd.
are experienced in general contracting and can accommodate just about any job. Whether it's a "from the ground up project" or a building retro-fit, they are a qualified team. Take a drive to a couple of their current jobs (the old Brooks Stationers building or the Newbrook Lodge) and see what they can do!
Armor Building Systems Ltd.
serve Alberta's oilfield, industrial, and agricultural sectors and specialize in manufacturing buildings, insulation's, urethane boxes, and more.
From general contracting to custom bending, Armor's team has the expertise and products you need! Stephen, Kent and a proficient staff of 24, always strive for excellence in everything they do!