« Back to News
Century 21 Foothills Real Estate - Brooks Office
Posted on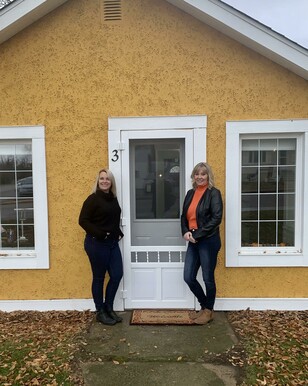 Century 21 Foothills Real Estate - Brooks Office
The charming little yellow house, located across the tracks in Sunnylea, is the brokerage head office for the Century 21 Foothills Real Estate team.
Cretia Bergquist and Tammy Cyr make up the powerhouse of a team that occupy this charming piece of real estate. Their knowledge is vast in the real estate industry, including rural, residential, acreage, commercial and multi-family.
This is the second month in the little yellow house, but these inspiring ladies have over 20 years of experience with the business! 
Cretia, not only a successful realtor, also has a background in rehab therapy, the food service industry and is an active member of the volunteer community; sitting on boards such as the Woman's Shelter and Brooks Real Estate Board.
Tammy also has a long list of credentials expanding much farther than her realty accomplishments. Her background in financial planning, insurance and entrepreneur-ism in the Brooks Region all contributed to her success as realtor in this area.
Whether buying or selling, big or small, this real estate duo commit to delivering excellent service with utmost discretion!