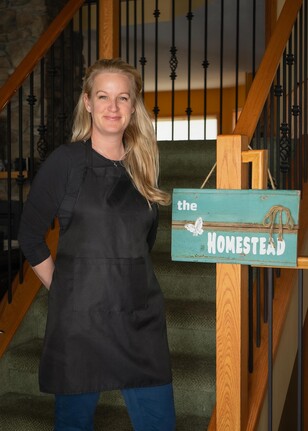 Homestead Body Sugaring is coming up on its first full year of business in the County of Newell. Owner Kathy Rice has been developing her skills since first being certified in 2007. Having served the community as a nurse for 18 years, Kathy decided last year to commit more time to her craft. Her goal is to support and empower women to look and feel their best. She strives to make sure each client's visit is as relaxing as it can be and that they feel at ease. Her nursing experience has helped many feel this way!
Sugaring hair removal uses a natural product made up of lemon juice, water, and sugar. Safe to eat (prior to going onto the skin of course), safe for sensitive skin, with no added or harmful chemicals. The paste is applied against the direction of hair growth and then flicked off in the direction of hair growth.
Kathy has a relaxing spa-like atmosphere right in her home with all the amenities and the added benefit of being located in a quiet country setting. You can learn more about her services and find out how to book an appointment on Facebook.
Check her out on Facebook: