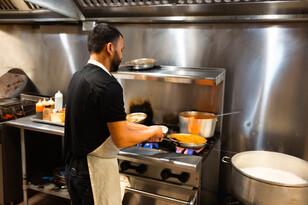 With a 5-star rating, and over 100 reviews,
Indian PanFlame
has been deemed by Trip Advisor as the number 1 restaurant in Brooks and still holds its place!
With their various Indian cuisine dishes, Indian Pan Flame has been a local favourite in the Brooks Region. They serve dishes such as chicken and fish pakora, samosas, curry, and just about every Indian dish you can think of. They also offer vegan and vegetarian options.
Go visit Indian Pan Flame and check out their lunch specials and you won't be disappointed!