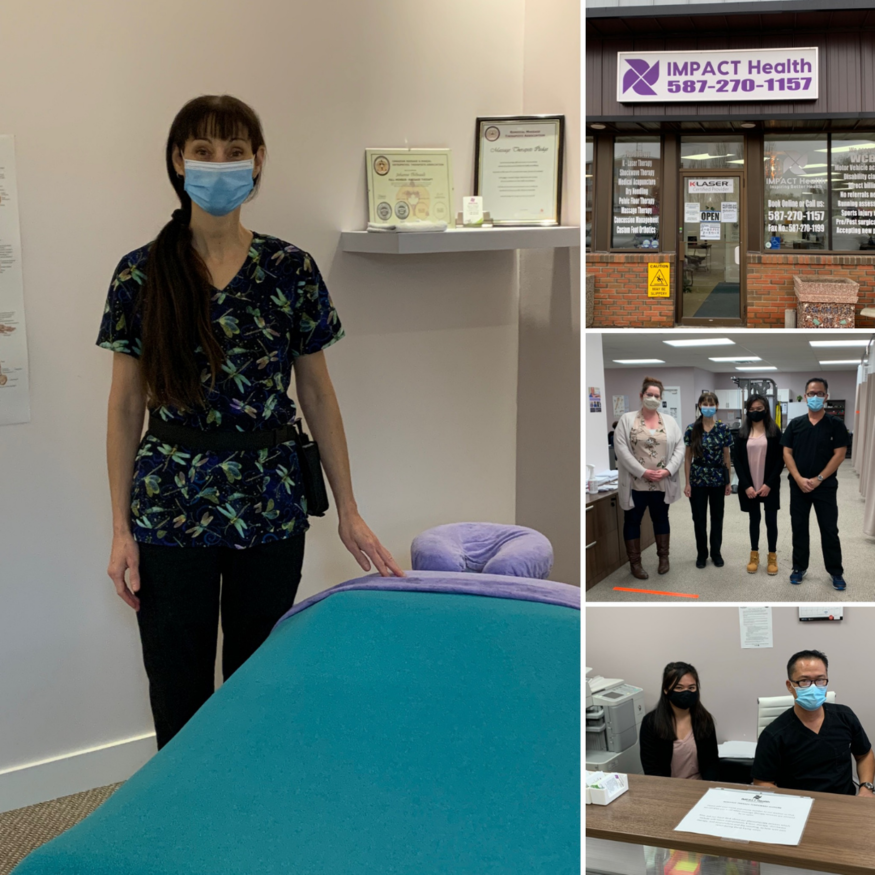 Johanne Thibeault RMT, at Impact Health 
Upon meeting Johanne, you cannot help to feel immediately comfortable and relaxed, and that's before she gives you and fantastic massage. Johanne's journey that led her to the Brooks Region is not only compelling, but it is purely inspiring. To get the real insight on this amazing story you will just have to treat yourself to a theopoetic massage! Johanne operates her business out Impact Health in Brooks. 
Along with being an accomplished RMT for nearly 10 years, and having a Bachelor in Holistic Health Sciences and a Master's Degree in Natural Medicine, she is currently working on her PHD. 
Johanne's dedication to personal health and the science behind it is undaunted. Her number one priority is her family, her son, her parents and of course her dog (Kiànu). She affirms anything can be accomplished with good health, as it is our most valuable asset! She looks forward to continue serving the Region with her notable experience and her vast knowledge of the human body and its health. 
In the near future, Johanne will also offer live & dry blood analysis and exploring the bio-terrain of your blood along with other modalities. As everyone is unique with their own vibrations & frequencies, Johanne will help you find the right fit on an induvial basis.
*IMPACT Health is Physiotherapy and Sports Therapy clinic focuses on evidence-based care, using the most modern technology holistic approach.*