« Back to News
Mission Health Physiotherapy and Sports Rehab
Posted on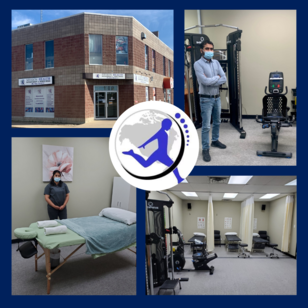 Mission Health Physiotherapy and Sports Rehab is an advanced physiotherapy clinic in City of Brooks that offers services like physiotherapy, sports injury rehab, massage therapy to shockwave therapy!
Anil Ahuja at Mission Health finished his bachelor's degree in physiotherapy in 2012 from Gujarat University, India. Anil worked in India in a private sector for a year and half and dealt with patients of orthopedic, neurology, motor vehicle and sports related injuries.
After moving to Canada Anil Ahuja pursued certification in fitness and health training from Ontario. He worked in a private clinic in Calgary for few months and then made his way to the Brooks Region to work for 6 months. Now two and a half years later, as Anil says "the Brooks Region is my permanent home!"
Maulik Mandaliya is a registered physiotherapist at Mission Health and followed suit, and has called the region home for just over a year! Guess it's true.... "You come to the Brooks Region and you just never want to leave!"
Recently joining the team, Magdalena Sanchez is a student massage therapist, and she is happy to be taking new patients every day!
Anil Ahuja and his team at Mission Health are proud to serve the Brooks Region, and strive to give each client the best physiotherapy treatment as possible!