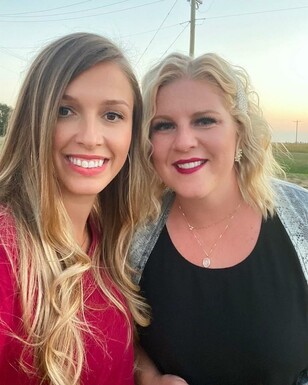 Brittney Hendricks and Lacy Deunk are the friendship duo at Vintage Nineteen89. The business was created in September 2020 in Brooks, Alberta in what began as just a "pure thought turned into their new side hustle."
Brittney and Lacy are both born and raised Brooks girls who have been friends since elementary school. Both are married to their high school sweethearts and each family has been blessed with two beautiful girls.
They pride themselves on creating both original, affordable and on-trend designs! Brittney's love of home décor and design are the root of their inspiration and Lacy's creative, crafty background and eye for perfection bring their vision to life. If you are ever looking for tips, tricks and advice for decorating trays, or all those hard spots in your home, Brittney and Lacy are here to help!